Meeting the Divine Within

Tuesday, November 7
Music by Christopher and Robin O'Brien
6:15 - 7:30 pm
Devotional Songs and Chants
with Harmonium, Guitar, and Tibetan bowls
Robin is a graduate of Berkley College of Music. As a singer and composer she has been facilitating worship and creating contemplative environments in churches, meditation groups, and yoga classes since 2005. With a deep respect for music's power to nurture wholeness, she has had the privilege of singing for and with hospice clients since 2009. "Music has always been, for me, a valuable currency connecting self, Spirit, and community."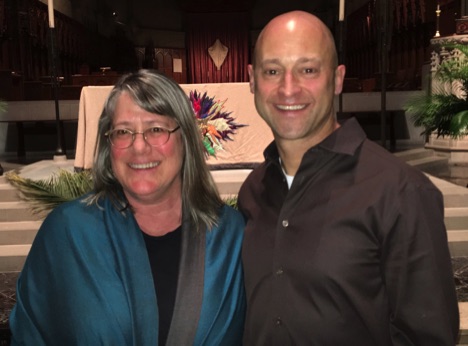 New Moon Gratitude Kirtan
Christopher and Mirabai
with PJ and Ajaya
Join us for an evening of Kirtan, a devotional and meditative practice of call and response chanting, accompanied by the rich sounds of harmonium, guitar, tamboura and mridangam drum.
The moon is such a powerful force, rocking our oceans and supporting all life. On this night, a new moon will hang dark in the sky, symbolizing a magical time to start anew. In a time of gratitude, we will honor those who have inspired our path - friends, families, teachers, partners, the Divine - thankful for their love and presence in our lives. Kirtan joyfully connects us in these blessings of love and peace.
You have a voice! All singers and non-singers welcome.
Saturday, November 18, 2017
7:00-8:30 pm
1185 Vicente Street
San Francisco, CA 94116
(415) 681-2731