Meeting the divine within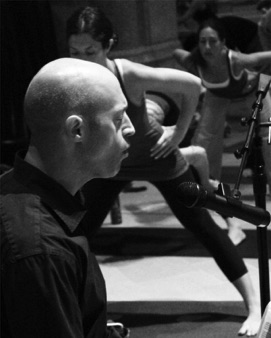 Individuals
Relationships
Communication-101 for Couples
Corporate Consulting
By Appointment
Mill Valley, CA
415.519.5683
Weekly Studio and Donation Classes
Private Instruction for All Levels
Guided Meditation for Chronic Pain
Holotropic Breathwork
Group rates and Gift certificates
Ceremony Planning
Pre-Marital Counseling
Wedding Officiating
Official License Filing

Marin moms, are you listening?! Beloved Marin yoga teacher, Christopher Love has teamed up with the Church of St. John's in Ross to offer pay-what-you-can Vinyasa Yoga classes Monday nights at 6:15 pm with FREE CHILDCARE! To boot, the classes feature live music, with yoga and meditation on their ornately painted labyrinth lit by candelight. The experience is quite special.
We paid them a visit last week to experience it for ourselves. On a quiet side street just off of Sir Francis Drake, you enter the space through a front garden, and there is an immediate feeling of peace and calm. The ceilings are vaulted and the room octagonal so the music vibrates throughout the room and upwards. The music is different every week... Along with the heavenly sounds of Christopher's singing bowls. Adjoining the yoga room is a playroom for kids, staffed by the church, so little ones are not too far away.
See the full article by Courtney Aldor
Christopher with Robin O'Brien
Tuesday, August 2
6:15-7:30 pm
Grace Cathedral
1100 California St.
San Francisco, CA 94108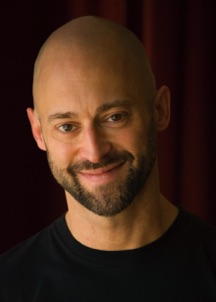 Begin where you are.
Feel the flow of your breath.
Listen for the kind voice of your inner wisdom.
Bring this presence forward into life at any moment.
Know this peace as your own.
Meet the divine within.